There's no reason you can't rock out at your baby shower. Here are our picks for a great mix to liven up your party. You could play
Rockabye Baby!
lullabies, but we can't be responsible for people falling asleep in the punch. What are your favorite baby shower song ideas? Tell us in the comments! P.S. Don't miss
Part 2
in this series for more of our playlist picks.
Born to Be Wild - Steppenwolf
We say, why
not
reference Dennis Hopper at your baby shower? Besides, when the sweet little bun in your oven is entering the terrible twos, this pick will make a lot more sense.
Be My Baby - The Ronettes
We wanna be Ronnettes. Pencil skirts, teased hair and black eyeliner, crazy Phil Spector wall-of-sound production (and we do mean crazy).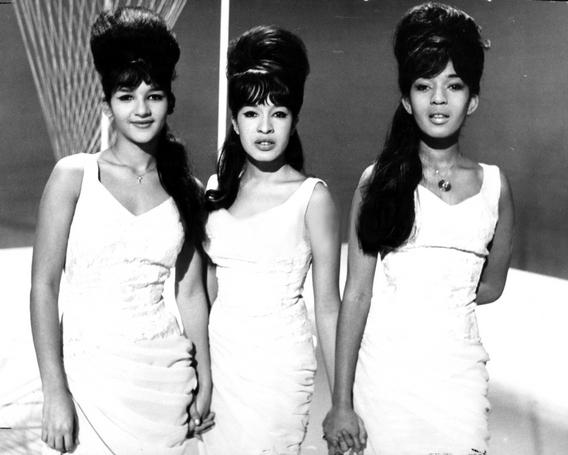 Sweet Child O' Mine - Guns N' Roses
Axl, Slash and co. really knew how to deliver a hard rock ballad. Plus those high notes kind of remind us of a baby's high-pitched wail. You might was well start getting used to it now. P.S. Check out our lullaby rendition
here
!
I'll Be Your Baby Tonight - Bob Dylan
Okay, not so rockin', but we were convinced this song was about a baby when we were little. Especially the line "Bring that bottle over here..."
Shower the People - James Taylor
Get it? SHOWER the people? By sweet BABY James. Get it?
Boys Don't Cry - The Cure
Oh, they don't? This is either highly ironic or a lovely bit of fantasy for expecting parents to indulge in. Also suitable for a bris. Hear our lullaby rendition
here
.
Cry, Cry, Cry - Johnny Cash
Yes, that's more like it. Our country cousin, Hushabye Baby, covered this one quite beautifully.
Check it out!
And the Cradle Will Rock - Van Halen
Don't even dream of rocking your shower without this one.