Robert Smith, The Cure's wild-haired, red-lipped frontman, celebrates his 55th birthday today!
HAPPY BIRTHDAY, ROBERT!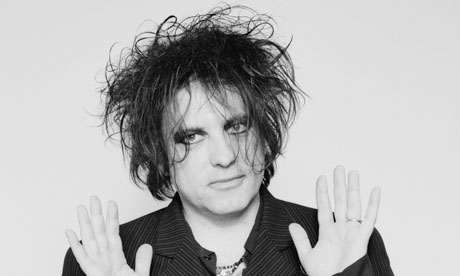 images from we heart it & the guardian
Of course, we're celebrating, too, with a giveaway!
Last year, Smith celebrated his birthday in Mexico City with a 4-hour, 50-plus song set. Can you imagine?!
It got us wondering . . .
What will he do this year?
And even better: What if we got to be there?
So, we're letting our imaginations get away with us this time! To enter our random drawing to win two copies of Lullaby Renditions of The Cure (one for you and one for a friend), tell us how you and Robert Smith would celebrate Robert Smith's birthday. Enter by Sunday, April 27 at 8pm PST.
Need a little piece of heaven (also known as the baby's naptime) right away?
Listen to Lullaby Renditions of The Cure on Spotify!