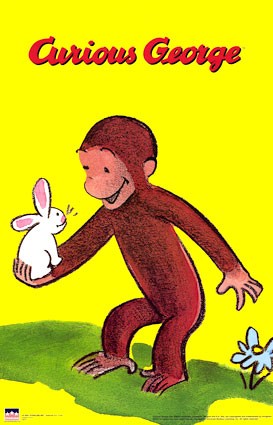 Every parent knows Nickelodeon, either from their kids, or from growing up themselves and tuning in each morning. Did you know that originally Nick was named after a show it carried? On December 1st, 1977 a channel called Pinwheel launched and ran only six hours a day, showing classics like Video Comic Book, Pop Clips, America Goes Bananaz, Nickel Flicks, By the Way, and its namesake Pinwheel. Two years later, the channel re-launched as Nickelodeon, but it still favored Pinwheel as a central show. This show was widely popular with kids then and it's just begging for an introduction to your kids now! I know some of you are either flipping out at my mention of Pinwheel, or you're completely clueless as to what I'm talking about.
So here are some facts:
Pinwheel ran from 1977 to 1990.
There are over 260 one-hour episodes of the show.
Usually the show was broadcast 3-5 hour blocks of the show, much like Sesame Street is now.
It's the fourth longest running show on the network.
It incorporated puppets, live action, cartoons, and stop motion.
There was always a ton of music in each episode and much of it is still ingrained in the heads of those of us who watched it
I haven't even gotten into the content besides the puppets and such. The list of mini shows and shorts included in each episode is crazy.
How many of these do you remember?
Alfie Atkins Bagpuss Bod Bolek and Lolek Bunny in the Suitcase (A Kockásfülű nyúl) Chapi Chapo Charlie Curious George Emily Flower Stories Hattytown Tales King Rollo Lilliputput Magic Coco Mole Magic Roundabout, The Mixometric Musti Paddington Bear (airs on Nick Jr. Classics in UK) Picture Pages The Pilis Professor Balthazar Simon in the Land of Chalk Drawings Tip and Tap But that's just the facts, you need to watch some to really get the gist. Here's the opening: Pretty sweet, right? I know some of you remember that song! I myself have been spending hours now searching for Pinwheel content online, as it's hard to find a lot of the material. However, I did find that Hulu is hosting an entire episode:
Here are a bunch more clips:
Paddington Bear:
Coco (the live action mime on the show):
Simon in the Land of Chalk Drawings (I love this intro song):
Hattytown Tales:
Check around online and you should be able to find some episodes streaming, or try and grab some DVDs of the seasons.