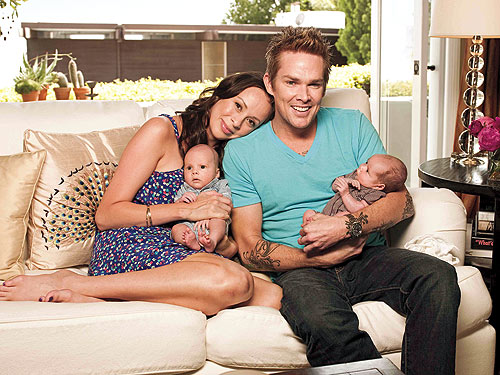 Mark McGrath, who recently welcomed twins to the world, has also discovered Rockabye Baby!
"I never thought that rocking out at 6am in the morning could be so much fun without alcohol! It is such a joy revisiting the rockin' songs from my youth through my babies' eyes."

-Mark McGrath
We are thrilled that the Sugar Ray star and Carin Kingsland are introducing their new bundles of joy to the world of music - and that we can be a part of it. Congrats to the new family! Check out the entire
Rockabye Baby series
which includes lullaby renditions of rock bands such as Guns N' Roses, Journey, Bob Marley,  Metallica and our newest arrival,
Lullaby Renditions of Elvis Presley
.