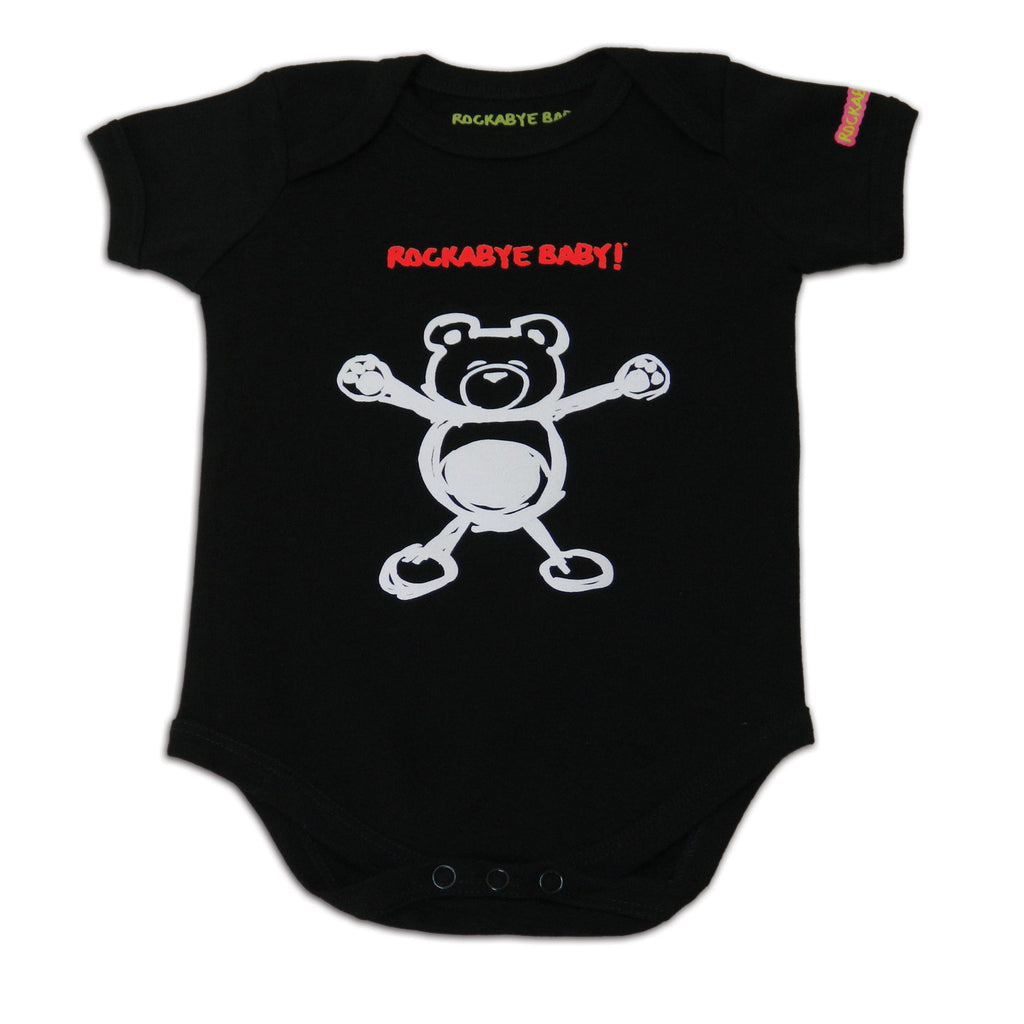 Organic Baby Bodysuit ("Lullaby Renditions of Pearl Jam" Album Art)
Almost as good as the last kiss before bedtime, here's our Rockabye Baby 100% organic bodysuit featuring our Lullaby Renditions of Pearl Jam album artwork. If your little one is given to fly, these bodysuits have neck and sleeve binding and a double-stitched bottom hem.
Our sweat-shop free bodysuits are made from extra-soft 100% Skal-certified organic cotton, nickel-free snaps and dyed with non-toxic azo-free dyes. You can be confident in your baby's style while keeping their footprint small. Size 6-12 months.
*We're sorry, this product is not available to ship to The EU or UK.