CLOSED: Congrats to our winner Olivia R.!
We're definitely mommy crazy with Mother's Day this weekend. But that doesn't mean we're forgetting important daddy days.
One of our favorite Irish rockers, Bono, celebrates his 53rd birthday today. Happy Birthday, Bono!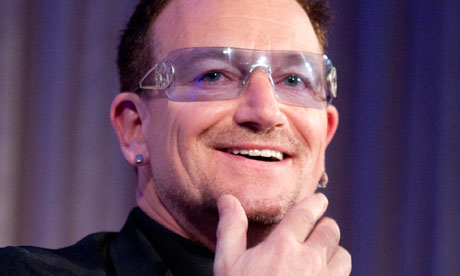 You know something most people don't know about Bono? His real name!
Are you one of the few that know it?
Email us Bono's real name to
giveaway@rockabyebabymusic.com
and you could score a copy of both
Lullaby Renditions of U2
and
More Lullaby Renditions of U2.
Pretty sweet deal, eh?
Our winner will be announced Wednesday, May 15.